Brand New Toyota Hilux Revo Double Cab Pickup Truck AT 2018, 2.7L Petrol
You select a terrain no matter how difficult is it to drive and we will run this Toyota Hilux Revo Double Cab Pickups Automatic 2018, 2.7L Petrol for Sale on it. Toyota Hilux Revo has proven as the most reliable vehicle of its class to serve you on and off the road for personal, business and entertainment purposes. Car Junction Company offer to sell this brand new double cab Revo Pickups with many standard and additional features as described under.
Standard Features
The 5 seats silver color Hilux Revo is equipped with standard features like Black Door Control Panel, Handle 7 positions, Locks, Document compartment behind the front seat, Hooks behind the front seat, Hanger, USB / AUX device connector, FM / AM radio and CD player, ABS lock and brake force distribution EBD, GOA safety body structure, Anti-theft system and Immobilizer, Eco Mode (Eco / Power), Cool Box top, Remote Control Jack Knife Key, and DC 12V DC power connector.
Additional Features
The automatic double cab pickup truck running on petrol has been provided with additional features like Air Conditioning, Power Steering, Power Window, Power Mirror, Anti-lock Braking System, Central Locking, and Dual AirBags.
Available Colors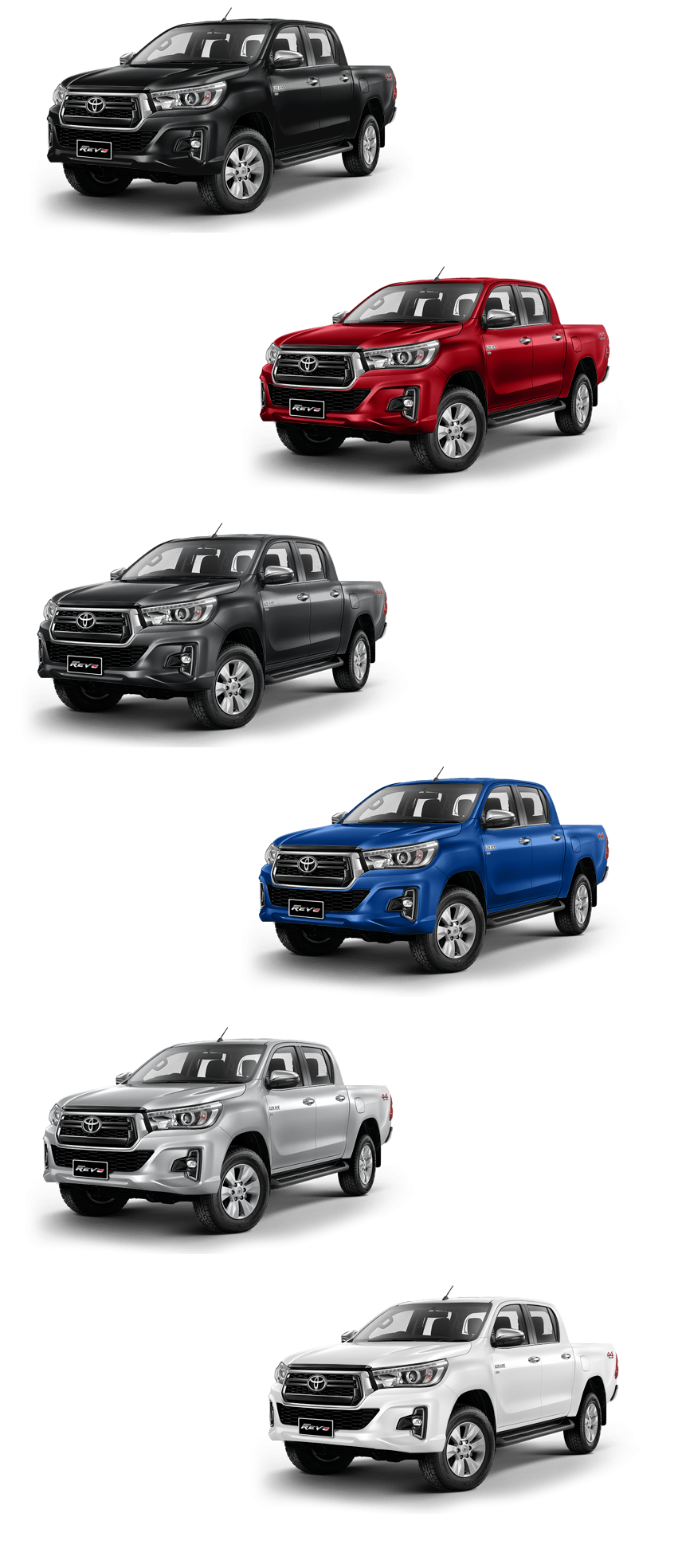 Contact:
[contact-form-7 id="5" title="Contact form 1"]