Hilux Revo Prerunner Double Cab Pickups 2X4 2.4G MT Rocco
For all sports lovers an accredited pickup truck known for its reliability, durability and outstanding performance on hardest type of terrains Toyota Hilux Revo Prerunner Pickups Prerunner 2X4, 2.4G MT Rocco For Sale. This urban class luxury style pickup truck is a durable muscular body vehicle built for a rugged drive journey experience for all kinds of outdoor recreational and exciting activities for daring young sports enthusiasts.
Features and Specifications of Double Cab Revo Prerunner 2X4 2.4G
This 6 speed diesel operated manual transmission 2 wheel drive Direct Injection Common-rail fuel supply system, pre-runner double cab pickup having LED projector headlight, Gray and Glossy Black front grill, Gray Metallic rear bumper, Black Metallic side mirrors auto adjusted with turn signals, Laminated tinted wind glass and black side steps. The interior is dominated with black with door panels , seats covers, and gear base, and front console all black with power adjusted seats and power adjusted steering wheel.
The double cab Revo Rocco pickup is equipped with modern safety measures which includes SRS AirBags for drivers and passengers, daytime running LED lights, front LED fog lamps, anti lock braking systems (ABS), and side bar protection.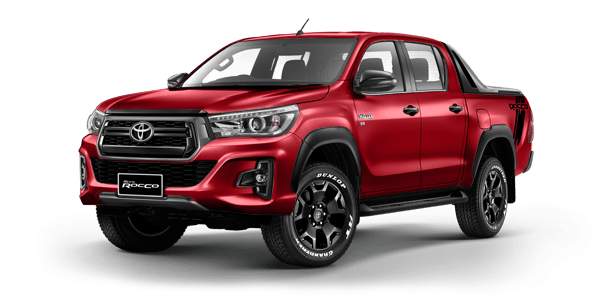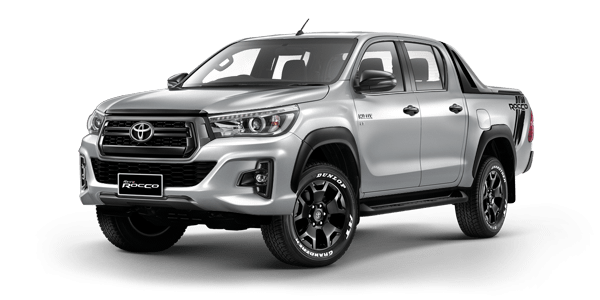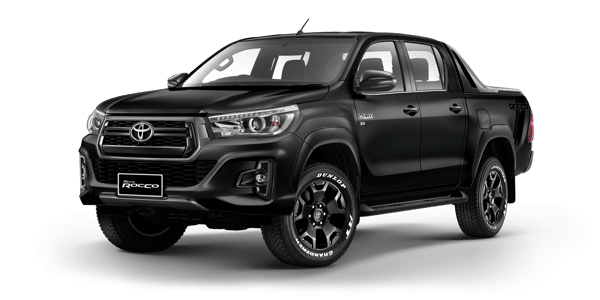 Contact:
[contact-form-7 id="5" title="Contact form 1"]