Toyota Hilux Vigo Silver Automatic 2013 3.0L Diesel
Toyota Hilux Vigo (4WD) Double Cab pickup truck with its high stance and capability to explore the most toughest terrain is accepted as one of the most popular vehicle of its kind. Its fabulous exterior along with well decorated interior, the state of the art functions and features and a high degree safety provisions had been contributed to recognize it as a vehicle of all regions and all peoples.
Vigo Silver Automatic 2013  3.0L Diesel Specifications
S.No.
77339
Make / Model
Toyota / Hilux / Vigo
Year
2013
Grade
4 - Good Condition
Driving Type
4WD
Engine
3.0 L
Fuel
Diesel
Transmission
Automatic Gear
Steering
Right Hand Drive (RHD)
Colour
Silver
Doors
4
Passenger Capacity
5 seats
Location
THAILAND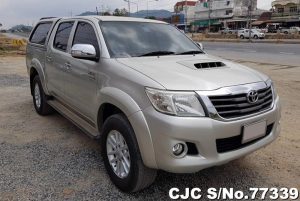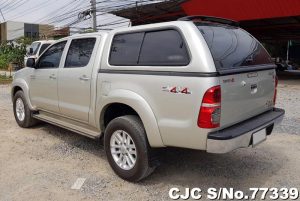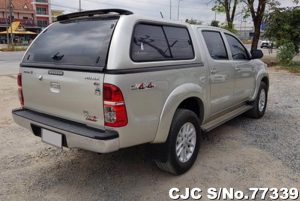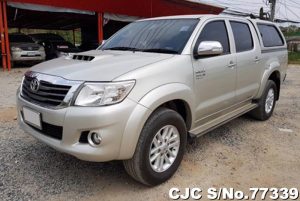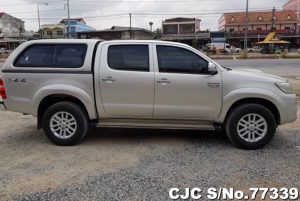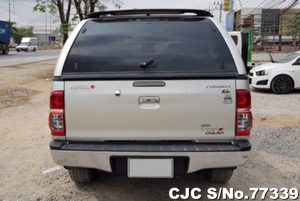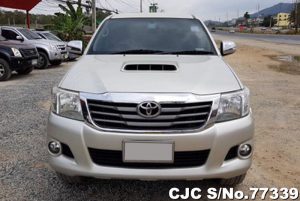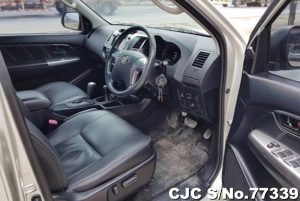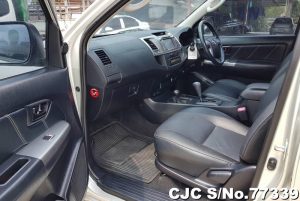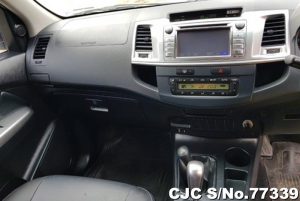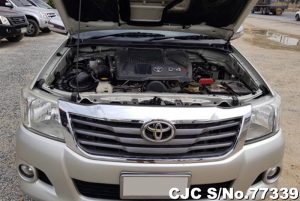 Toyota Hilux Vigo 4WD Double (Extended) Cabin of year 2013 is available in our stock and ready for shipment to your desired location. You can get this 4x4 Right hand drive (RHD) manual transmission, 3.0L  4GD Engine pickup at very competitive price. Air Conditioning, Power Steering, Power Window, Power Mirror, Anti-lock Braking System, Central Locking, Dual Air Bags, and Fog Lights.