Toyota Hilux Revo Smart Cab Pickups 2.8L  Manual 2017
In some experimental drives of Toyota Hilux Pickups, the vehicle was used ruthlessly or you can say abusively to show the world it's durability and reliability. The vehicle proved itself while it was driving on the road after some serious damages caused to it intentionally. So what's wrong in taking a chance of buying a pickup truck that stands with such a high reputations. Let's try this Hilux Revo 4x4 Pickup Truck 2.8L Smart Cab MT 2017 for your next drive.
Details of Smart Cab MT Pickup
Here are some some prominent features of Toyota Hilux Revo Smart Cab Pickups 2.8L  Manual 2017 offered to sell by Car Junction Company Thailand.
Car Junction Stock No: 67797
Make / Model:  Toyota Hilux Revo
Year: 2017
Condition: Grade 5 - Excellent Condition
Driving Type: 4 Wheels Drive Pickup Trucks
Engine: 2.8 L
Fuel: Diesel
Transmission: Manual Gear
Steering: Right Hand Drive (RHD)
Colour Gray
Passenger Capacity: 5 seats
Location: Thailand
Extras
Air Conditioning, Power Steering, Power Window, Power Mirror, Anti-lock Braking System, Central Locking, Dual AirBags, Fog Light.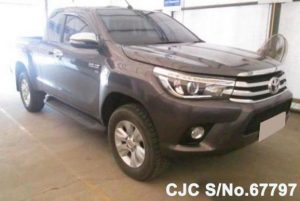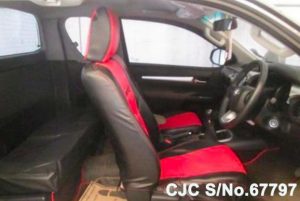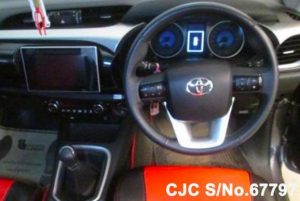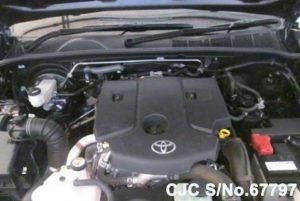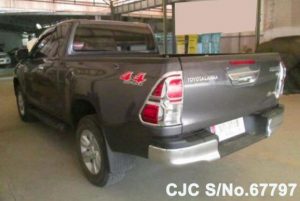 Enquiry Form 
[contact-form-7 id="5" title="Contact form 1"]