Toyota Hilux Vigo Champ Single Cab Beige Manual 2.5L Diesel Y2014
The champions of Toyota Pickups, Hilux Vigo and Hilux Revo are considered among the best performing pickup trucks of modern era. After some variations in between since its initial launch, Hilux Vigo was overhauled in design and in facilities to a great extent when they face lifted the Champ in 2012. The exterior left a little to trace the old design and brought up major changes in bonnet, bar grill, bumper, monogram, and taillights.
The interior was boost up to strengthen the perception of a luxury vehicle. The inside cabin now presents some uniform looking by bringing harmony in colors of various elements. Controlling instruments have been arranged horizontally on a new upper dash board design. The pickup vehicle is equipped with standard and additional features which include Air Conditioning, Power Steering, Power Window, Power Mirror, Anti-lock Braking System, Central Locking, and Dual AirBags.
Offer to Sell Hilux Vigo Single Cab 2014
Car Junction Company offers this Used Toyota Hilux Vigo Single Cab Manual 2.5L Diesel Y2014 for Sale. The right hand drive (RHD), beige color, manual transmission, diesel operated vehicle of year 2014 is a grade 4 good condition pickup. 2.5L 2 doors and 2 seats single cab pickup is located in Thailand and ready to deliver at your desired location.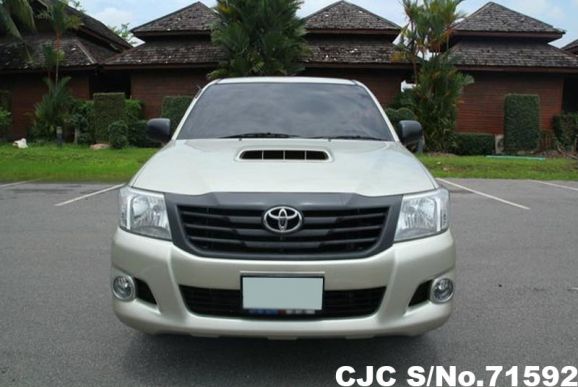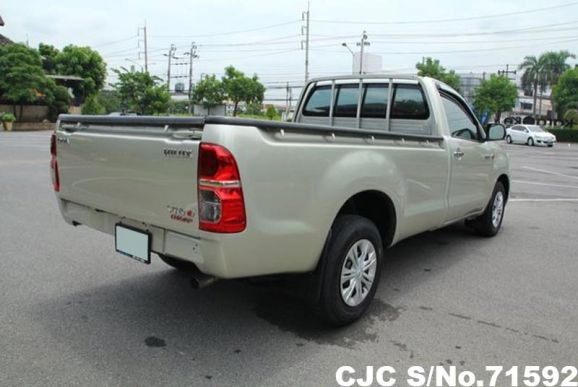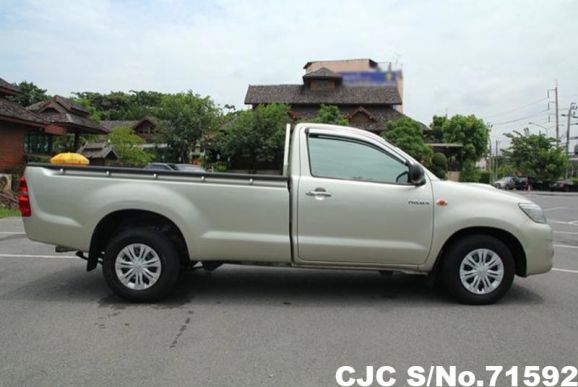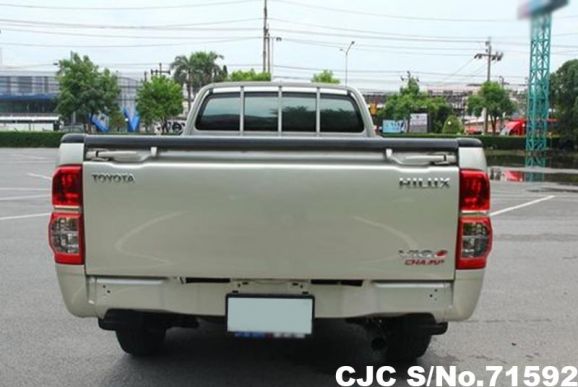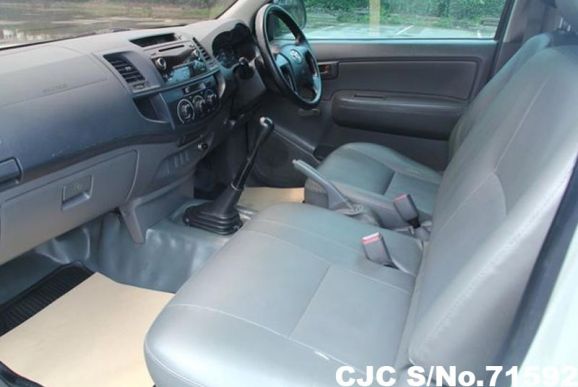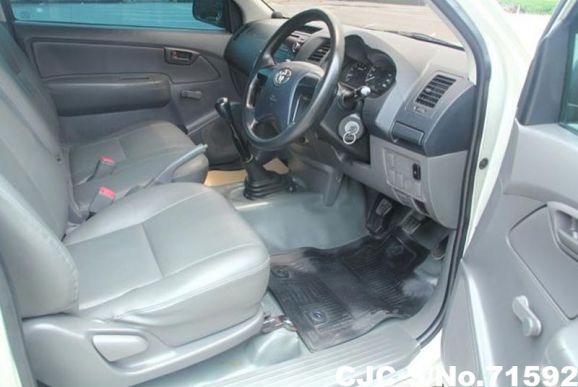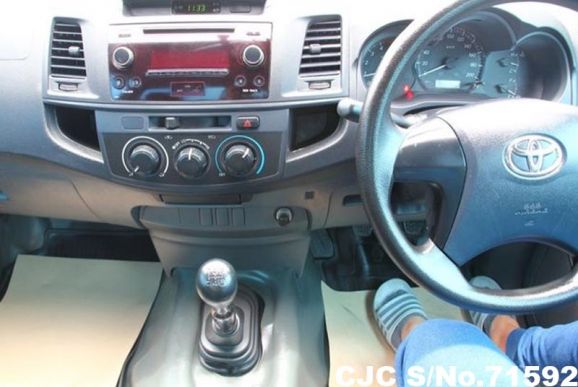 Contact:
[contact-form-7 id="5" title="Contact form 1"]